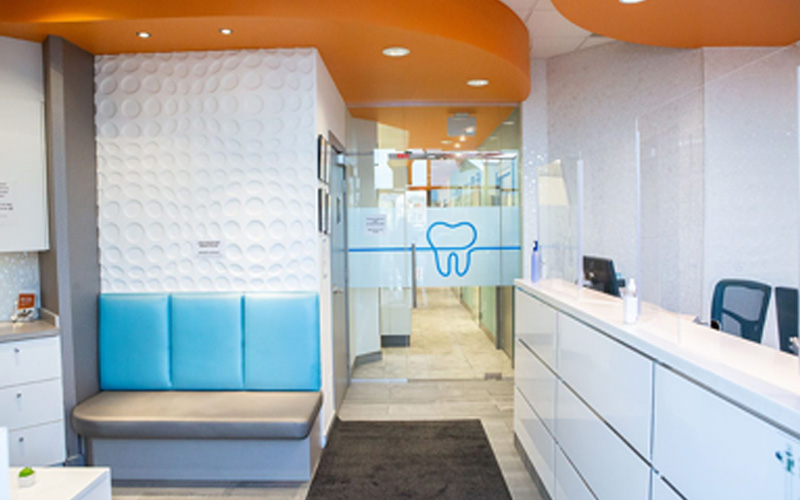 Meet Our
Dedicated Dental Team
Welcome to Airdrie Choice Dental! Our main goal is to make every patient feel comfortable and heard while offering the most attentive and state-of-the-art oral care treatments. We want you to have a smile you're proud of as well as a healthy mouth and teeth. Before undergoing any procedure, we will first discuss your options and help you choose the most appropriate treatment based on your individual needs and goals. Our dentists in Airdrie will always have your best interest at heart and want you to feel comfortable and confident about your care. Lastly, we accept most major insurance plans with direct billing and offer financing options to make our treatments affordable to a wide range of patients.
Dr. Sonika Dwivedi – Dentist
Dr. Sonika is a 1998 graduate of BDS from SDM College of Dental Sciences in India. She practiced dentistry until the year 2015 in India before coming to Canada. She got her license to practice in Canada in the year 2017 after passing equivalency exams. She has a very kind and empathetic approach toward her patients and is great with our younger patients and those with dental anxiety. Dr. Sonika is a General Dentist with a special interest and training in Invisalign, Implants, Sedation, and Endodontics. She is an animal lover and in her free time, she likes long walks with her dog, spending time with her family and listening to music.
Dr. Prakarsh Dwivedi – Dentist
Dr. Dwivedi is fondly known as Dr. PD; he graduated in 1998 from SDM College of Dental Sciences in India. He practiced dentistry for 15 years in India before coming to Canada. Dr. PD moved to Canada in 2012 and obtained his dental license in 2016. Dr. Dwivedi is a General Dentist with a special interest and training in Sedation, Implants, Endodontics, Oral Surgery, and Restoration. With a pleasant personality and friendly approach, he is very liked by his patients.
Dr. Darshan Vithlani – Dentist
BIO COMING SOON!
Courtney – Office Manager
Courtney started her dental career over 12 years ago as a Registered Dental Assistant and Orthodontic Assistant, where she practiced chair-side for 8+ years until an opportunity arose to start learning more about the administrative side of dental. She took a passion for being able to learn and be challenged with the business aspect of running a dental office.
She has since grown into an office manager position for the past 5+ years of her career- focusing on helping patients fully understand their dental treatment and utilize insurance benefits. Courtney has a passion for helping others and expanding her continuing education. In her spare time, you'll find her traveling and staying busy with her two children and their 2 French bulldogs!
Harley – Dental Business Administrator
After graduating high school, Harley spent no time working towards her DBA Certificate, completing the course at Bow Valley College in 2020 and beginning her career in the dental industry in 2021. You will find her at the front desk with a warm greeting when you arrive, answering your questions and calls and helping you check out at the end of your appointment. "I love interacting with our patients and working with the staff here each day, everyone is so wonderful, patient, kind, and helpful!"
Irene – Dental Business Administrator
BIO COMING SOON!
Su Dao – Dental Assistant Level 2
Su is a registered dental assistant level 2 with an ortho module certificate, and she leads the team at our dental office. Her cheerful attitude and empathetic approach make everyone very comfortable in the chair. She has a vast experience of 15 years. She grew up in Vietnam and is an outdoors enthusiast. We are happy to have her as part of the team.
Harinder – Registered Dental Assistant
Bio coming soon
Chuck- Registered Dental Hygienist
BIO COMING SOON!