Dental Bridges Near You
Are you missing teeth? Do you tend to feel self-conscious or anxious about your smile because of it?
No one deserves to feel that way; rather, you should be proud of your smile, especially when it comes to eating your favorite things and talking with your friends. A good solution to remedy this issue is receiving a dental bridge.
Contact our local dental practice to talk to our team about receiving dental bridges in Airdrie today!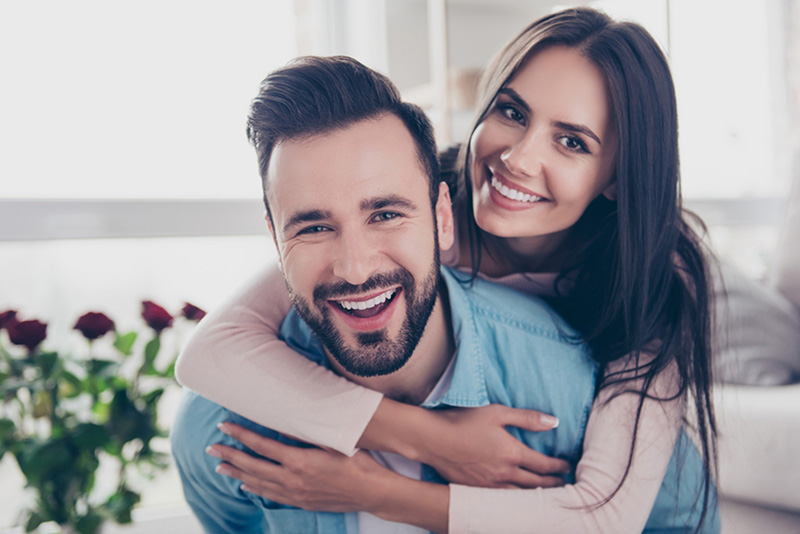 What is a Dental Bridge?
A dental bridge is typically classified as a means of restorative dentistry. This branch of dental care focuses on repairing the functionality of your teeth and gums. Whether you're missing one, two, or a few teeth, a bridge is a device designed to fill in these spaces and give you back your ability to talk, chew, laugh, and even minimize stress on your jaw.
Four types of dental bridges are available to you, and they are as follows:
Traditional bridge – An artificial tooth is used to fill in the hole in your smile and is held in place by two dental crowns. These abutment pieces are placed over the top of your neighboring teeth. This is the most commonly received bridge.
Cantilever bridge – Because this only connects to a single neighboring tooth, it's often used to fill in spaces at the back of your mouth.
Maryland bridge – This bridge is recommended when you're missing teeth near the front of your mouth because it is fashioned from composite resin. As a result, it will blend in with the natural shade of your smile.
Implant-supported bridge – As the name indicates, this bridge is held in place using titanium implant screws. It is also the most affordable option.
Speak with your general dentist to learn more about receiving dental bridges near you. They will walk you through each stage of the process, so you know what to expect. They will also discuss which type of dental bridge would be best for your specific case.
The Dental Bridge Process
Like most restorative dental treatments, receiving a dental bridge requires at least two appointments.
Your dentist will begin by performing a routine evaluation of your mouth and they may also take some x-rays to better understand your oral health. Molds will be made of your smile and sent off to the dental lab, where your bridge is created. Your teeth will be prepared to receive your device; this is done by etching off a bit of your enamel. Lastly, you'll be given a temporary bridge to help strengthen your smile in the meantime.
Once your permanent bridge is ready, you'll need to come back for it to be placed. Your dentist will double-check that everything looks good with your bite and that it fits you well before letting you go. And there you have it! A fully restored smile!
Are you interested in gathering more information about dental bridges in Airdrie? If you're ready to move forward with this treatment, here at Airdrie Dental Choice, we've got you covered! Our staff will be happy to answer any questions you have. Give us a call or pop onto our website to book a consultation today!